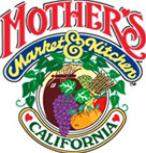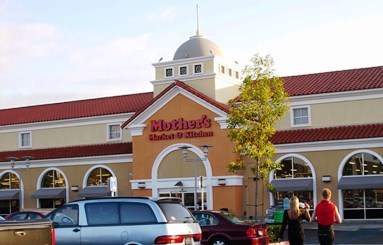 For Immediate Release
MOTHER'S MARKET & KITCHEN CELEBRATES 38TH ANNIVERSARY WITH HARVEST FAIR AND PUBLIC EVENT SATURDAY, OCT. 15
Public Invited to Participated in Free Event with Giveaways, Music, Samples, Food Tastings, Face Painters and More
COSTA MESA and SANTA ANA, Calif., Oct. 7, 2016 – Mother's Market & Kitchen, a natural and organic foods retailer with seven Orange County locations, will celebrate its 38th anniversary with a special Harvest Fair and public event on Saturday, Oct. 15, 2016 at the company's Santa Ana store located at 151 E Memory Ln. The special event will be held from 10 a.m. to 1 p.m. and is free and open to the public.
At the event, Mother's Market and its partners will offer many free samples from various store categories, including supplements, body care, grocery, food, produce, and tastings from its popular juice bar.
Mother's will also hold a special drawing for gift baskets, a paddle board and Mother's store gift cards.
The band, "Full Spectrum" will also perform "Oldies but Goodies" tunes, and face painters, balloon artists and caricature artists will be on hand for the community to enjoy.
"It has been an honor to have served the Orange County community these past 38 years by providing high-quality natural and organic foods, and a wide selection of supplements," said Mo Payette, CEO of Mother's Market & Kitchen. "We look forward to continuing to support the community and hope Orange County families will join us for our 38th anniversary celebration as it promises to be a fun day with lots of enjoyable family activities."
About Mother's Market & Kitchen
Founded in 1978, Mother's Market & Kitchen is a leading natural and organic foods retailer serving Orange County, Calif. The company specializes in top quality local and organic produce, offers the largest selection of supplements in Orange County, and serves special-needs consumers with Gluten-free, Organic, Non-GMO, Vegetarian, Raw foods, Dairy free, Low sodium and Low-glycemic dietary offerings. For Orange County Register's "Best of Orange County" book, Mother's Market was named one of the top three of places with the best organic food selection in Orange County. The company was also named "Best Organic Food in Orange County" by the Orange County Register in 2011. Mother's Market has seven locations in including: Costa Mesa, Huntington Beach, Irvine, Laguna Woods, Santa Ana, Anaheim Hills and Brea. For additional information, visit www.MothersMarket.com.