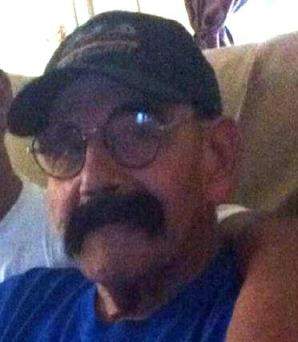 SAN DIEGO COUNTY SHERIFF'S DEPARTMENT
For Public Release: April 6, 2015
San Diego Sheriff's Missing Person Case #15117208
On April 5, 2015, at 1200 hours, 78 year old Pete Ybarra walked away from his residence in Fallbrook. Mr. Ybarra went to Oceanside and eventually boarded a train northbound. Mr. Ybarra road the train to Santa Ana, Orange County where he exited the train at about midnight.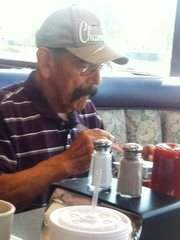 Mr. Ybarra is without a cellular phone and his family cannot locate him. Mr. Ybarra was reported missing and was entered into the missing person system as "at risk." He suffers from medical conditions and may become disoriented.
San Diego County Sheriff's Department and Santa Ana Police Department are handling the investigation. Any Information regarding Mr. Ybarra's whereabouts, please call Sheriff's Communications Center (858) 565-5200.
DESCRIPTION:
Mr. Ybarra is a Hispanic male, 5′ 05″ tall, weighing 150 pounds, with straight short black hair, a moustache and brown eyes. Mr. Ybarra was wearing a gray Seahawks cap, white t-shirt, blue jeans, black jacket, and black shoes.
VEHICLE DESCRIPTION: Mr. Ybarra was on foot and did not have a vehicle.
INFORMATION – FORWARD TO: Detective Ashkar, Fallbrook Substation, (760) 451-3111, Steven.Ashkar@sdsheriff.org
###
William D. Gore, Sheriff Ed Prendergast, Undersheriff
SO-161 12/11 Fallbrook Substation- 388 E Alvarado Rd., Fallbrook, CA
Phone-(760)451-3100, Fax- (760)451-3141