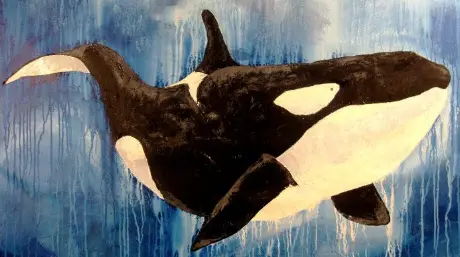 MC Art Gallery & Studio (located in the Historic Santora Arts Building) presents a new art show, on Feb 5, from 6-10 p.m., during the monthly Santa Ana Art Walk. New art will be on display from Moises Camacho, Ben Walker and Roxana Mostatabi.
Drinks will be served, plus there is always live music and all of the other galleries and art centers will be open during the same
MC Art Gallery & Studio is located at 207 N Broadway – Suite B, in the Santora Building, in Downtown Santa Ana.