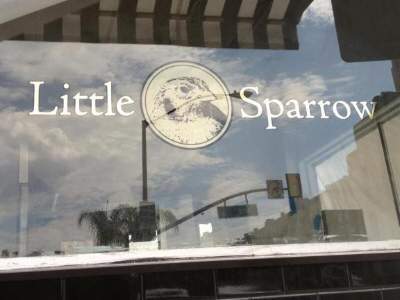 City of Santa Ana, Downtown Orange County
Community Alert: Mayor Pulido Honors the Highly Acclaimed Little Sparrow Café
Mayor Miguel Pulido will present the owners of the Little Sparrow Café with the Exceptional Service Award for their outstanding contributions to the City of Santa Ana at Tuesday's City Council Meeting.
Armed with a dream to create a better food culture in Orange County, Bruce Marsh and his wife, Santa Ana native, Naseem Aflakian, partnered with Jenny Le to open the "Little Sparrow Cafe," a French inspired bistro in Downtown Santa Ana in May 2013. Despite having no formal training in the restaurant business, they converted a vacant café space on Main and Third into an award winning culinary hotspot.
The Little Sparrow Café has received tremendous recognition since its opening: OC Weekly voted Little Sparrow as the Best Sunday Brunch in 2013; Orange Coast Magazine recognized it as Restaurant of the Year for 2014; Bravo TV named it one of the best new restaurants in the United States for 2015; and the Orange County Register has named it as one of the top 10 restaurants in Orange County. As a true American success story, the Little Sparrow offers a uniquely classic neighborhood feel that propels our vibrant downtown forward.
Please join the Mayor and City Council in recognizing this outstanding local business by attending Tuesday's City Council Meeting or visit, http://www.santa-ana.org/coc/granicus.asp, to see it streamed live on the web.
The Council Meeting will be held on Tuesday, June 2nd, at 5:45 p.m. in the Council Chambers, located at 22 Civic Center Plaza, Santa Ana. A map with parking information is available at: www.santa-ana.org/CivicCenterMap.
###