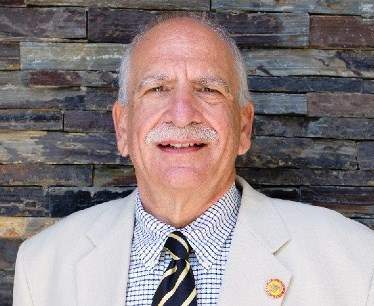 City of Santa Ana
Advisory: Mayor Pulido Honors Dominick "Nick" Berardino, General Manager of the Orange County Employees Association
Mayor Miguel Pulido will present Dominick "Nick" Berardino, General Manager of the Orange County Employees Association (OCEA), with the Exceptional Citizen Award for his outstanding service to the City of Santa Ana at Tuesday's City Council Meeting.
OCEA is the largest independent public-employee labor union in Orange County. With its headquarters in Santa Ana, OCEA represents 18,000 public employees in their collective bargaining with public agencies. Dominick Bernardino joined OCEA in 1978 and has served as its general manager since 2004.
Throughout his long and successful career as a union leader, Mr. Berardino has established himself as a champion for working people and particularly the working poor, providing hope and leadership to all those who support and seek to establish a vibrant middle class in Orange County. He has dedicated his life to improving conditions for working men and women, and through his accomplishments, has brought great credit and distinction to the Orange County Employees Association. His innovative ideas and enthusiastic commitment enhance the quality of life in Santa Ana and help fulfill the vision of our community's future.
Please join the Mayor and City Council in recognizing this outstanding local community leader by attending Tuesday's City Council Meeting or visit http://www.santa-ana.org/coc/granicus.asp, to see it streamed live on the web.
The Council Meeting will be held on Tuesday, May 19th, at 5:45 p.m. in the Council Chambers, located at 22 Civic Center Plaza, Santa Ana. A map with parking information is available at: www.santa-ana.org/CivicCenterMap.
###