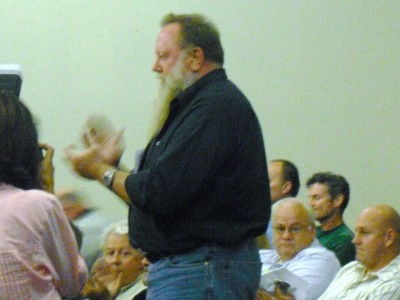 City of Santa Ana
Community: The Mayor and City Council will honor Mike Harrah, an exemplary citizen, at Tuesday's City Council meeting
SANTA ANA, CA (June 16, 2014) – The Mayor and City Council will recognize Mike Harrah for being an exemplary citizen and pioneer in the City of Santa Ana.
Mike Harrah is a developer, restaurateur, entertainer, historical preservationist and visionary who strives to "look beyond the ordinary and transform the impossible into reality".
Since 1989, Mike has been the president of Caribou Industries, a company that has restored and operated more than 4 million square feet of commercial office space and historical homes in Santa Ana.
He is responsible for the construction of many notable buildings in the City including the Performing Arts and Events Center, OC Pavilion, Original Mike's Restaurant and the Orange County High School of the Arts.
Mike's redevelopments in Santa Ana have helped create a city that is home to many art galleries, destination restaurants and entertainment venues. Through the dedication of his time and resources, Mike Harrah has improved the quality of life for the Santa Ana community.
For more details regarding the notable accomplishments of Mike Harrah, please come to Tuesday's city council meeting or visit, http://www.santa-ana.org/coc/granicus.asp, to see it streamed live on the web.
###