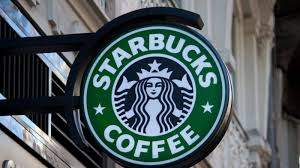 Francisco Cardenas, 26, a Santa Ana resident,  pleaded guilty to felony assault and misdemeanor petty theft on Monday, in Orange County's Superior Court.  Cardenas was arrested on March 7, this year, when he tried to steal the tip jar at a Starbucks Coffee in Huntington Beach.  A retired police officer, Scott Fahey, tried to stop Cardenas from doing that and Cardenas reacted by hitting him with his fists and with a metal sign, according to the O.C. Register.
O.C. Superior Court Judge Derek G. Johnson also sentenced Cardenas to three years of supervised probation and ordered him to pay restitution to the victims of the assault and theft. 
Fahey, who is 55 and is now a police chaplain, worked as a narcotics, burglary and gang detective for 30 years in Los Angeles.   He is now a is now a police chaplain and he is working on his master's degree in theology.
When the attack and robbery occured, Fahey was trying to put money in the tip jar at the Starbucks located at Brookhurst and Adams Avenue, in Huntington Beach.  That is when Cardenas came up on his bike he tried to take the tip jar.
There was just a little over three dollars in the tip jar.  Yet Cardenas went nuts and attacked Fahey.  Eventually Fahey reached for his gun, a Glock 26, and he told Cardenas he would shoot him.
Fahey later said that he reacted on instinct and he doesn't like it when people prey on others.
Commenters on the Huntington Beach Police Department's Facebook page were split as to whether or not Fahey should have fought back.  I also noticed at the time that many commenters left racist comments about Santa Ana on that Facebook page – a fact overlooked by the O.C. Register in their reporting of this criminal incident.
In our opinion Cardenas was very lucky that Fahey did not shoot and kill him.  It is sad that residents like Cardenas continue to hurt Santa Ana's image.