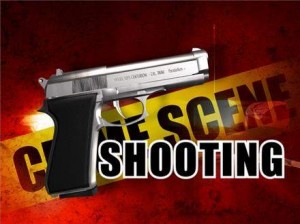 Another day, another gang-related murder in Santa Ana.  This time a 23-year-old man, Miguel Gualfre, was shot to death while he was riding his bike on Tuesday, a little after 11:30 p.m., in the 3900 block of West 5th Street, according to the O.C. Register.
Shots were fired at the bicyclist from a passing car, after he apparently had some sort of confrontation with occupants of the vehicle, which was last seen traveling east on 5th Street.
Most of the gang bangers in Santa Ana are not very good shots – they tend to miss their targets.  This time however the man on the bicycle was shot at least once in his upper torso.  He later died at a local hospital after the SAPD found him.
OCFA paramedics responded and the victim was subsequently transported to UCI Medical Center where he later died from his injuries, according to the SAPD.
As is usually the case the shooter got away.  The SAPD is offering a reward if information leads to the arrest of gang related homicide and assault suspects. If you know anything about this murder you should call SAPD detectives at 714-245-8390.
This murder occurred in Santa Ana's Ward 5, which is represented by Councilman Roman Reyna.