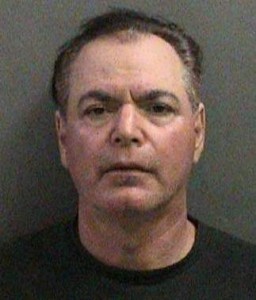 City of Fountain Valley – Police Department
PRESS RELEASE: Oct 17, 2013
On 7-11-13 the Fountain Valley Police Department arrested Scott Ruvolo, 56 years of age from Victorville, after he was attempting to record women changing in the dressing room at the Salvation Army thrift store located at 16119 Brookhurst in Fountain Valley.
A search of Ruvolo's cell phone revealed he recorded two additional unidentified female victims undressing at the same store just prior to his arrest. Other video footage indicates Ruvolo had his cell phone clipped to his belt and recorded women while walking around unknown Target stores and Starbucks. This occurred between June of 2013 to July of 2013.
At the time of his arrest, Ruvolo was working as an assistant track coach at Calvary Chapel High School in Santa Ana.
The Police Department is asking for the public's assistance in identifying additional victims. If you feel you may have been recorded by Ruvolo, please call Det. Hughes at 714-593-4480.
###
CITY OF FOUNTAIN VALLEY
10200 SLATER AVENUE, FOUNTAIN VALLEY, CA 92708
PRESS CONTACT: Detective Hughes (714) 593-4480