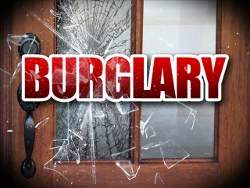 Fountain Valley Police Department
Advisory: CRIME ALERT- Credit Card Terminals
Several recent burglaries in Fountain Valley have involved the theft of credit card terminals. Criminals are using these terminals to charge back purchases stored on the terminal resulting in thousands of dollars of loss to the businesses and stolen credit card information.
These losses may not be reimbursed by the bank and/or the merchant service provider, depending on the terms of the merchant agreement.
Please securely store, monitor, and protect any credit card terminals that your business may use.
Fountain Valley Police Department
10200 Slater Ave
Fountain Valley, CA 92708