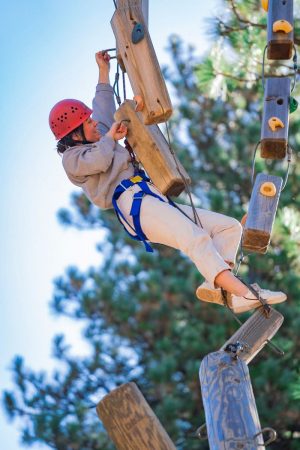 Students from The Prentice School in Santa Ana recently spent three days and two nights at Pali Institute, an overnight education facility located in the San Bernardino Mountains near Lake Arrowhead. At Pali, students were able to bond with classmates, unwind with outdoor recreational activities, and engage in a variety of hands-on science classes focused on progressive learning and the natural sciences.
Which SAUSD School Board candidates will you vote for in November?
In one of Pali's science courses, Living Fossils, students were taught the concepts of adaptation, natural selection, and evolution through observing the live reptiles and amphibians kept in Pali's nature center – including three different types of snakes.
Pali staff member Percy Lu noted that "being able to observe and interact with actual, live animals, is not only exciting – it also helps to put these scientific principles in perspective in a way that's difficult to replicate through textbooks and worksheets."
Another mainstay of Pali's science offerings is the squid dissection course. In this class, students were led through a guided dissection of squids to gain insights into their anatomy. Pali staff member Dan Leonard described the course as one that "a lot of students are initially a bit hesitant – this is their first dissection for many of them," but continued that "most of them tend to really take to the class – once they get past the smell, many of them end up really engaging with the hands-on nature of the class."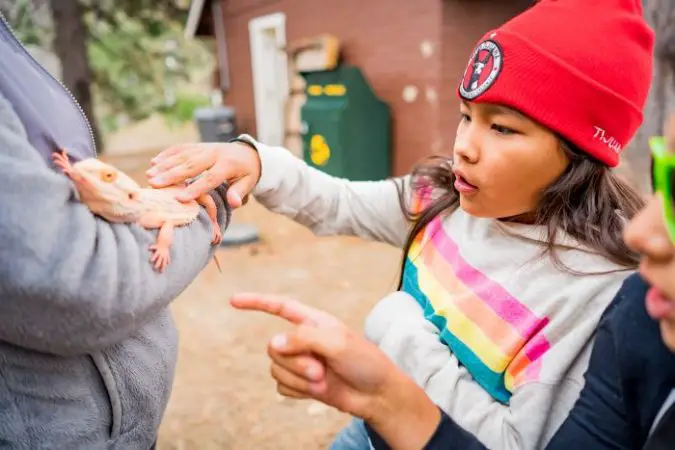 Pali Institute director Emily Bauder Balcome described the hands-on nature of many of their classes as "essential to the experience," continuing: "at Pali Institute, our goal is to introduce experiential education to our students by providing progressive learning experiences that extend far beyond classroom walls. Through our innovative curriculum and excellent staff, students will experience the thrill of learning about the beautiful world around them. We bring textbooks to life."
Aside from science classes, students were also able to break a sweat with more traditional outdoor activities like archery; Pali Institute is able to offer a wide variety of recreational activities thanks to the Pali Adventures summer camp they share a site with. In a day and age where children are spending an average of four to six hours a day looking at screens, these activities gave students a chance to rest the academic sides of their brains whilst still staying active.
"Archery is obviously a classic 'camp' activity, which is part of the appeal," noted Pali staff member Poppy Hales, who continued: "but it's also a great activity to build some confidence since it's pretty easy to see noticeable improvement over the course of an hour or two … most kids have never done any archery and by the end of the class, they're usually hitting the target far more consistently."
Students also had the chance to participate in Pali's variety of ropes challenge courses: high-flying obstacle courses (some up to 40 feet tall) designed to push participants beyond their comfort zones and encourage personal growth.
"Kids swear they're 'too scared to climb' all the time, and nine times out of ten they're having a blast dozens of feet off the ground like ten minutes later," noted Pali staff member Robbie Janney. "We offer encouragement, but most of the time it's the other students who really push them outside of their comfort zone," Janney continued.
In their time at Pali, Prentice School students were able to bond with their classmates, push themselves, have some fun, and expand their understanding of the natural sciences. Students interested in returning to Pali in the summer might be interested in their summer camp program, Pali Adventures, where they can get 15% off of summer enrollment as former visitors to Pali Institute.