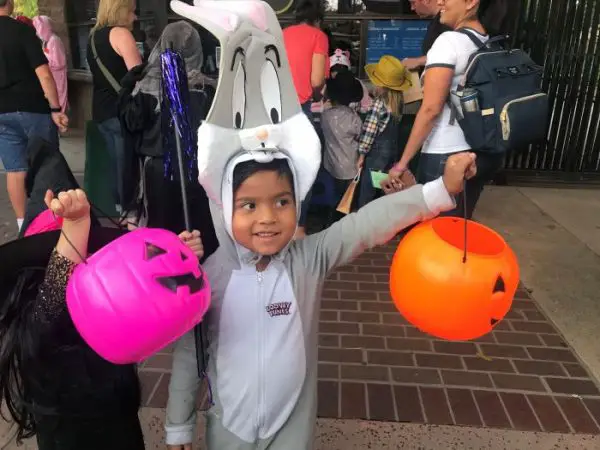 SANTA ANA, Calif., – Get your reservations, grab your costumes, and join us for our annual "merry not scary" Boo at the Zoo, OC's Premier Halloween Event for Kids.
The Friends of Santa Ana Zoo present the 31st Annual Boo at the Zoo located at the Santa Ana Zoo. The events take place from 5:30 to 7:30 pm on Saturday, Oct. 22, Sunday Oct. 23, Saturday, Oct. 29 and Sunday Oct. 30.
Who will you vote for in the Santa Ana Mayoral Election in November?
Boo at the Zoo is one of Orange County's longest-running Halloween events, providing a fun, safe, and family-friendly event for trick-or-treaters and children of all ages who love to wear costumes and embrace the Halloween spirit!
Guests will have the opportunity to explore 10 prize stations on our Trick-or-Treat Trail, enjoy a variety of Halloween-themed games and activities – including storytelling and sing-alongs, and visit with our nocturnal animals. This will be our second year proudly supporting the OC Teal Pumpkin Project, ensuring kids with food allergies are presented with friendly treats and takeaways!
Our exciting "Boofari" Express Train, Conservation Carrousel and Fifty Monkey Ferris Wheel rides will be entertaining little ghouls and goblins all night long. Parents, don't forget your cameras! Boo at the Zoo will provide great photo opportunities to last a lifetime!
Admissions must be purchased online at www.santaanazoo.org in advance. General Admission is $29.95 per non-member ages 3 and up, and only $14.95 per Zoo Member ages 3 and up. Bonus: Children under the age of 3 are free. Join as a Member to receive your half price tickets! "Boofari" Express Train, Carrousel and Ferris Wheel rides will be available for an extra charge. Food and drinks will be available for purchase nightly at Bean Sprouts Café.
For more information, please visit www.santaanazoo.org or call 714-953-8555. So grab your costume and we'll see YOU at the BOO at the Santa Ana ZOO!
The Santa Ana Zoo is home to more than 260 animals, including some of the most interesting and engaging animals and endangered species. The parking, park and grounds are wheelchair accessible. The Zoo is beautifully landscaped and showcases a wide array of succulents, flowers and other conservation-friendly varietals. Inside the Zoo there is a wonderful playground with nearby seating for parents and guardians. Also available throughout the Zoo are picnic tables and rest areas, and tons of shade, as well as the famous Zoofari Express Train, the Conservation Carrousel and the grand Fifty Monkey Ferris Wheel.
Open daily from 10:00 am – 4:00 pm, the Santa Ana Zoo participates in conservation efforts to save local and South American species, including frogs, turtles, and lion tamarins. To become a Member of the Zoo, please call 714-953-8555 x10. The Santa Ana Zoo in Prentice Park is located at 1801 East Chestnut Avenue, Santa Ana, CA 92701.
For more information call 714-836-4000 or visit www.santaanazoo.org. You can also follow us on Twitter, join us on Facebook, or discover us on Instagram.