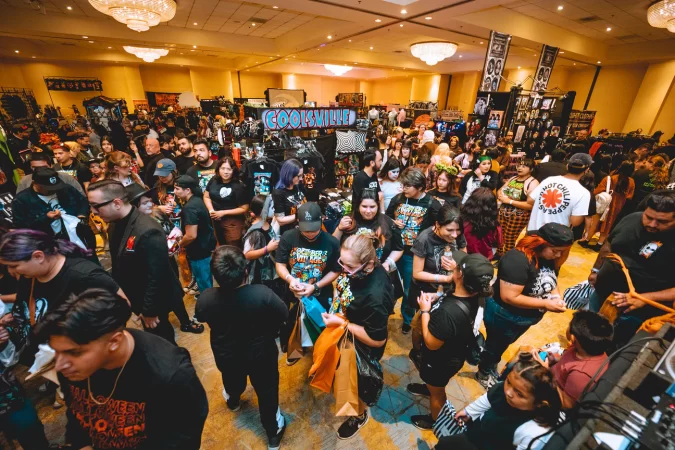 Can't wait for Halloween? Then you are in luck as the October Village horror marketplace is coming to Santa Ana on Sep. 2, 2023 at the Doubletree Hotel in Santa Ana, located at 201 E MacArthur Blvd, Santa Ana, CA.
There will be more than 70 vendors selling all sorts of Halloween-related goods like costumes, props, artwork, clothes, decorations and much more at the October Village event, which you may attend free of charge! Click here for your free ticket. Be sure to reserve one as they expect to sell out!
After the event the organizers say they are going to head over to the Downtown Santa Ana Art Walk for some food, drink, art, and also checking out the artsy vendors. They will likely go to the Art Walk around 6:30 p.m. or so.