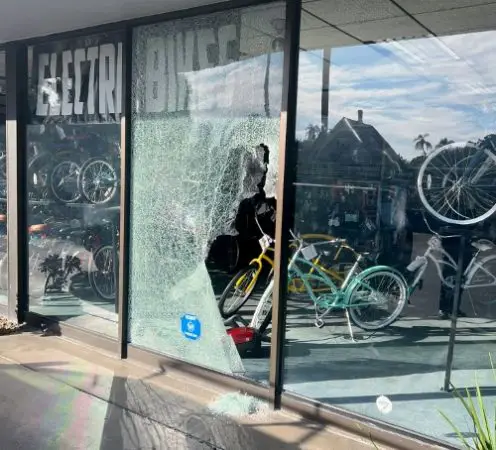 At 4:09 this morning, an alarm company for Orange Cycle reported a window smash activation. When the police officers arrived, they observed a window smash and found a $2,000 bicycle missing.
A graveyard officer observed a male riding a new bicycle in the area of St. Joseph Hospital. The suspect immediately fled, ditched the stolen bicycle at Batavia and La Veta, and jumped a fence into the Sisters of St. Joseph property.
A perimeter was established and the suspect was subsequently located (with the help from K9 Danto) and arrested.
The suspect, a transient on parole was identified as Alejandro Zermeno.
The suspect was booked at the Orange County Jail and the bicycle was returned to Orange Cycle.
The Orange Police Department hopes that the parole hold and felony arrest will keep Zermeno in jail this time.