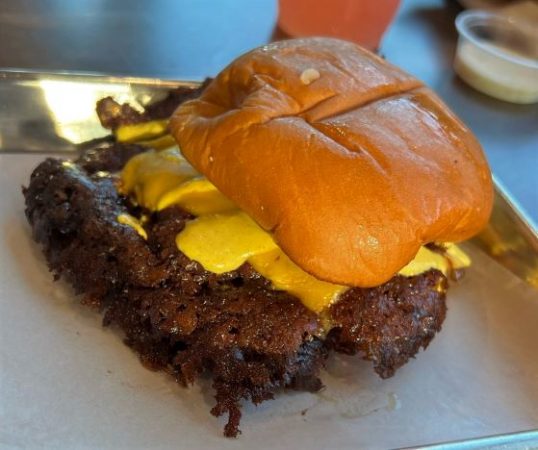 Are you ready for a new burger experience in Santa Ana? Hammer Burger, Orange County's original smash burgers, is celebrating the grand opening of their new Santa Ana location on August 30, from 2 to 3 p.m., at 313 N. Bush Street. Santa Ana Mayor Pro Tem Jessie Lopez will be their to celebrate their grand opening.
Hammer Burger's menu includes their famous smash burgers, grilled and fried chicken sandwiches, fries including loaded fries, and soft serve ice cream or a milkshake for dessert. They also offer a great selection of craft beers!
Hammer Burger was founded by Kevin Hammons with the belief that delicious food doesn't have to be complicated. Inspired by the rise in popularity of smash burgers, Kevin began working on his own version and testing things out on his friends. Word quickly got around and he was soon feeding groups of people in his backyard each weekend. 
Hammer Burger started as a food truck in Orange County, serving a unique style of smash burger. They use a special blend of high-quality beef, house-made pickles and sauce, and the best buns on the market, Martin's Potato Rolls. Their fries are dusted with our own seasoning blend and paired with a selection of freshly made dipping sauces.
Follow them on Facebook here.