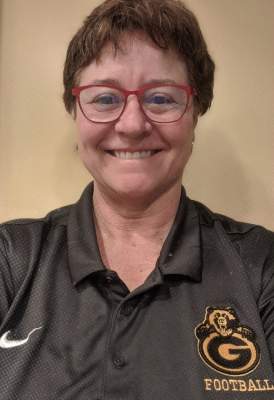 SANTA ANA, CA – ​​Santa Ana ​has claimed the title of Top High School Sports Community in ​California.​ Through the efforts of Godinez High School ​Athletic Director Lisa Treen​ and ​her​ athletic staff, ​the ​Grizzlies​ ​topped a rankings system designed to measure community engagement.
The accolade was awarded by software company ​VNN​, ​whose sports marketing platform powers​ 2,500 high school athletic departments across 40 states ​including noblesvillemillers.com​. By ​quantifying community support from July 2019 through August 2020 with a unique weighted average, each school received a score that could be compared across VNN's network. The four main criteria of the average included popularity of content posted about the school's sports teams (35%), coach involvement (20%), student body and fan engagement (35%) and positive influence within the company (10%). This was designed to level the playing field so schools of all sizes had an equal chance of reaching the top.
See the full list of winners below.
Region winners:
Midwest:​ ​Noblesville High School (IN)
West: ​Godinez High School (CA)
Northeast: ​Sherwood High School (MD​) Category top placers:
Relationships and development​:​ ​Northmont High School (OH)
Coach support​: ​(tie)​ ​West Bloomfield High School (MI)​ and ​Eastview High School (MN)
Community interest​: ​Bellaire High School (OH)
Community engagement​:​ ​Easley High School (SC)
State winners:
Alabama: ​Hoover High School
Arizona: ​Scottsdale Preparatory Academy
Arkansas: ​Benton High School
California: ​Godinez High School
Colorado: ​Gateway High School
Florida: ​South Fork High School
Georgia: ​Parkview High School
Idaho: ​Nampa High School
Illinois: ​Dunlap High School
Indiana: ​Noblesville High School
Iowa: ​Grinnell Community High School
Kansas: ​De Sota High School
Kentucky: ​Henry County High School
Louisiana: ​John Curtis Christian High School
Maryland: ​Sherwood High School
Massachusetts: ​Ludlow High School
Michigan: ​Lapeer High School​ and ​West Ottawa High School (tie)
Minnesota: ​Monticello High School
Missouri: ​Jefferson High School
Nebraska: ​Millard West High School
Nevada: ​SLAM! Charter School
North Carolina: ​D H Conley High School
Ohio: ​Reynoldsburg High School
Oklahoma: ​Blanchard High School
Oregon: ​South Salem High School
Pennsylvania: ​Ringgold High School
South Carolina: ​Easley High School
Tennessee: ​Maryville High School
Texas: ​Temple High School
Utah: ​Maple Mountain High School
Virginia: ​Cosby High School
Wisconsin: ​Kettle Moraine Lutheran High School
About VNN VNN's sports marketing platform makes promoting programs easy for high school athletic directors. Now partnered with 15% of the nation's high schools, VNN's 'new digital necessities' including a collegiate-style website, team coordination app, fundraising tools, and plug-in services like digital tickets helps streamline the administration and promotion tasks athletic departments do on a daily basis, saving them time and connecting local communities closer to their high school sports more than ever before. Learn more at ​vnnsports.net.