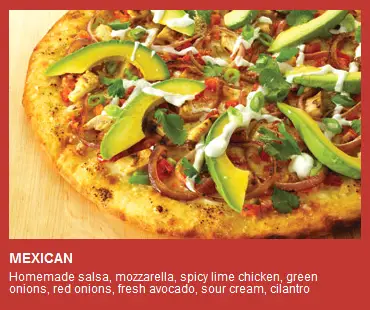 Get a great deal on Zpizza's fantastic pizzas!
The O.C. Register has begun a new "Deal of the Day" that offers fantastic discounts towards local merchants.  Their current offer is for 45% off a Zpizza $20 voucher, which means you can buy the voucher for only $9.
This offer is only good at the Zpizza locations in Tustin and Santa Ana.  And the deal is only good for about the next ten hours.
ZPIZZA – TUSTIN
12932 Newport Ave #15
Tustin, CA 92780
714-734-9749
ZPIZZA – SANTA ANA CITY PLACE
121 E. Memory Lane
Santa Ana, CA 92705
714-564-9166
Zpizza was founded in the art colony of Laguna Beach, California, where creativity and craftsmanship have flourished for almost a century. So it comes as no surprise that our critically acclaimed pizza is a true Laguna original. A passion for great food is why we start with dough made from 100% organic wheat flour prepared fresh every day, hand-thrown and fire-baked until uniquely crisp. Our zest for quality continues when the toppings go on. We combine select ingredients using award-winning skim mozzarella from Wisconsin, certified organic tomato sauce, MSG-free pepperoni, additive-free sausage, and fresh produce. We hope you enjoy our authentic and unique recipes as much as we enjoy making them for you.