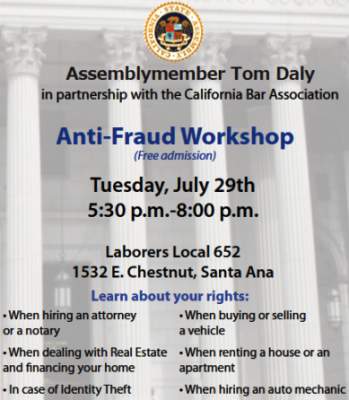 Learn Your Rights & Protect Yourself From Fraud
Assemblymember Tom Daly, in partnership with the California Bar Association, invites you to a free Anti-Fraud Workshop at Laborers Local 652 in Santa Ana, on Tuesday, July 29, 2014, from 5:30 to 8:00 pm.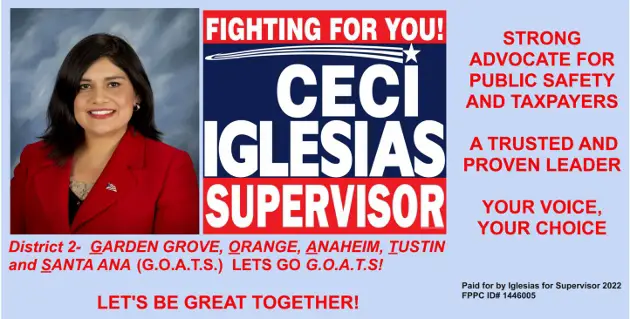 Learn about your rights when it comes to identify theft, renting a house or apartment, real estate and financing a home, and much more.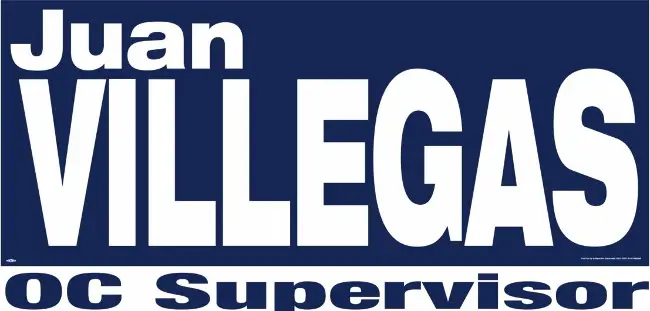 Laborers Local 652 is located at 1532 E. Chestnut, in Santa Ana, across from the SAUSD District Headquarters.