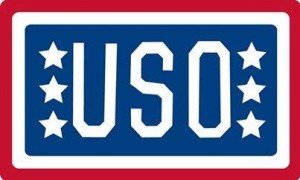 FOR IMMEDIATE RELEASE: May 8, 2014
Media Contacts: John Wayne Airport: Jenny Wedge, Public Information Officer, (949) 252-5182, jwedge@ocair.com

Bob Hope USO: Bob Kurkjian, Executive Director, (949) 252-0303, Bob@BobHopeUSO.org
FIRST USO CENTER TO OPEN AT JOHN WAYNE AIRPORT
For the first time in Orange County, more than 20,000 military members and their families will receive the hallmark USO airport welcome
Orange County, Calif. – For 73 years, USO centers have welcomed troops and their families at airports across the nation. A unanimous vote last week by the Orange County Board of Supervisors will allow that warm welcome to be extended, for the very first time, at John Wayne Airport (JWA).
"Our armed service members work tirelessly to safeguard our freedom and our security," said Supervisor Shawn Nelson, Chairman of the Orange County Board of Supervisors. "We are proud of their service and delighted to work with the Bob Hope USO to provide a comfortable and welcoming environment at JWA for traveling service members and their families."
The center will be located in the Airport's Terminal B, next to the baggage claim area on the Arrivals Level. Staffed by volunteers, the center will feature a canteen, movies, travel assistance and Wi-Fi. Active and reserve members and their dependents are welcome, as well as military retirees on a space available basis. All services are complimentary for troops and guests.
"More than 20,000 military members traveling on orders pass through John Wayne Airport each year. We are thrilled that we can now make their travels a little better, whether it's by helping a soldier about to deploy or one who's far from home and just looking for some support and comfort," said Bob Kurkjian, Executive Director of Bob Hope USO, one of the nation's largest USO operations, managing centers at Los Angeles, Ontario and Palm Springs airports.
Bob Hope USO credited the Board of Supervisors and John Wayne Airport, and their dedication to supporting troops and their families, for making the center a reality. The County is leasing the space to Bob Hope USO under a five-year agreement for $1 per year.
"Orange County has a very strong commitment to those who serve in the military," commented Supervisor John Moorlach, in whose district the Airport is located. "Nearly every Board meeting starts with an invocation that includes those in uniform protecting our nation. The partnership with Bob Hope USO is welcomed and we look forward to a long relationship."
"The Bob Hope USO serves Orange, Los Angeles, San Bernardino, Riverside and Ventura Counties, and is a private, non-profit charitable organization," adds Kurkjian. "Although the USO is chartered by Congress, we receive no funding from the government or the Department of Defense.
"We provide all our services at no charge to our guests, who are often in transit and heading into harm's way. We are totally dependent on funding from individuals, philanthropic service organizations and generous corporate and foundation donors to provide these services as well as build, furnish and manage our airport centers, and support troops and their families in the communities we serve."
One organization that has come forward to assist in making the new USO center a reality is Snyder Langston, which has agreed to design and build out the space as an in-kind donation.
"Snyder Langston is proud of the opportunity to partner in a meaningful way for the good of the community. We are thrilled to assist the Bob Hope USO on a design-build basis to help provide much-needed services to the military members and their families who travel through JWA each year," said Stephen Jones, Chairman/CEO, Snyder Langston.
To join in this patriotic mission and for more information on volunteer opportunities, sponsorships or donations to the new USO center, go to bobhopeuso.org.
About Bob Hope USO
Bob Hope USO operates airport centers at LAX, Ontario International Airport, Palm Springs International Airport and soon Orange County's John Wayne Airport, as well as providing USO programming and outreach at military installations throughout Los Angeles, Orange, Riverside, San Bernardino and Ventura counties. USO relies entirely on contributions from patriotic Americans and philanthropic corporations and organizations. Each year, we provide direct service to over 130,000 military members, their families and military retirees. For information, go to bobhopeuso.org or facebook.com/USOGreaterLA.
About John Wayne Airport
John Wayne Airport (SNA) is owned by the County of Orange and is operated as a self-supporting enterprise that receives no general fund tax revenue. The Airport serves more than nine million passengers annually and reaches more than 20 nonstop destinations in the United States, Mexico and Canada. More information can be found at www.ocair.com or at facebook.com/johnwayneairport or on twitter.com/johnwayneair.
###