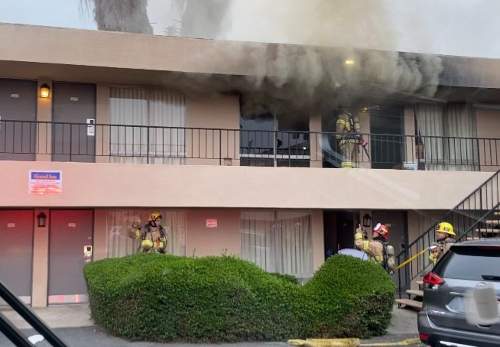 Guests awoke to firefighters attacking a fire at a motel in the 1500 blk of E. 1st street in Santa Ana at approx 7:15 a.m.
The firefighters knocked it down in just 9 min while guests tried to get back into rooms to grab belongings. The quick stop protected the guests and the rest of the motel.
The firefighters laid in over 600 feet of hose from the street while battling the blaze.
The OCFA was assisted by the Orange Fire Department and the SAPD.