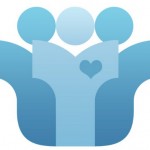 Join Build Futures for a conversation on how to help 25,900 homeless youth in Orange County and the growing problem of homeless youth in Orange County, on Wednesday, June 15, from 4:30 to 6:30 pm, at the offices of Rutan and Tucker, at 611 Anton Blvd. Suite 1400, in Costa Mesa.
How you can work with Build Futures to help solve this community problem and our new business to create jobs for these youth, Bikes Build Futures?
Leave your checkbooks at home! Light meal served.
Please feel free to invite anyone who has an interest in helping homeless youth.
What life is like for a homeless youth on the streets:
Why are they on the streets?
Where do they sleep?
Where do they get food?
Please RSVP to info@buildfutures.org by 5pm June 13th.
A commitment to youth this age is a commitment to prevention. If left on the streets, these youth become the chronically homeless, criminals, welfare mothers, prostitutes, drug addicts, alcoholics and gang members. With this model the whole community benefits.
www.BuildFutures.org
Time: Wednesday, June 15 · 4:30pm – 6:00pm
Location: Rutan & Tucker, LLP Boardroom