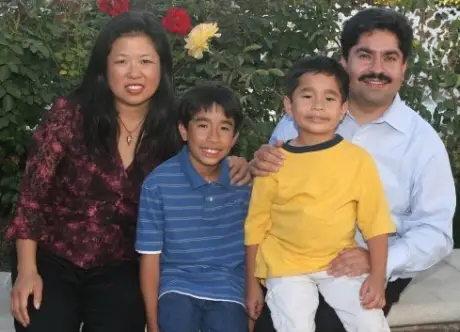 I came across this post over at the new Democrats OC blog.  It looks like our Assemblyman, Jose Solorio, is having a Feliz Cumpleaños this week!
Solorio helped save my wife's job this year, via a funding bill for the agency she works at.  When his Republican opponent, Bob Hammond, came to my house last night, while precinct walking, I had to laugh as he spoke about jobs.  Little did he know how many jobs Solorio saved this summer with that bill!  (To make matters worse, Hammond was also walking material for the dreadful Van Tran!)  Needless to say, Solorio has my support and my vote.
Here are the details regarding Solorio's birthday event, which will take place here in Santa Ana this week:
State Assemblyman Jose Solorio Invites you to a Cocktail Reception in Celebration of his 40th Birthday!  As he's turning 40, he says he's "Just Getting Started!"
Thursday, September 30, 2010 5:30 p.m. to 7:30 p.m.
Location: The First American Corporation (In Garden Room in main building)
One First American Way, Santa Ana, CA 92707
$40 per person
Platinum Sponsor $3,900
Gold Sponsor $2,500
Silver Sponsor $1,000
Bronze Sponsor $250
To RSVP and for more information, please contact Denise Peralta atDenise@JoseSolorio.com or by phone at (714) 673-0005.
Click here to download the event flyer.