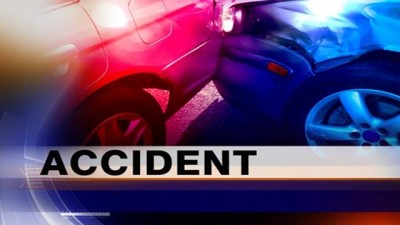 A man was driving a black Honda Accord at a high rate of speed on Friday night, in Santa Ana, when he cut off a tow-truck driver from G.S. California Towing, Inc., who was traveling eastbound on 5th St., near English St., in Ward 5, which is represented on the Santa Ana City Council by Councilman Roman Reyna.
The tow-truck driver swerved and ran into a parked car, then slammed into a single-story home located on the 2000 block of West 5th St., where three people were very fortunate to have escaped the incident without injury.
A tow-truck driver was injured and three people were displaced after the truck crashed into a home in Santa Ana on Friday night, taking out one side of the structure, authorities said.
Santa Ana police officers and the Orange County Fire Authority responded around 6:40 p.m. The driver was treated by paramedics at the scene and taken to a hospital with minor injuries, according to the O.C. Register.
Police investigators are searching for the driver of the Honda Accord.  The speeding older-model black Honda Accord left the scene, said Santa Ana police Sgt. Matt Hermans, according to ABC News.
The residents of the damaged home had to abandon the facility after a city inspector declared that it was no longer habitable.