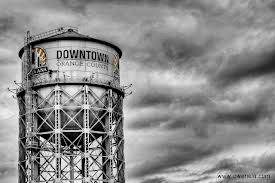 "For years Santa Ana has been transferring millions of dollars raised from water fees to the general fund to cover public safety costs, a budget-balancing method that city officials say is justified but an attorney with a taxpayers advocates group calls illegal," according to the Voice of OC.
Santa Ana Council Member Michele Martinez was the one who called the taxpayer group – the Howard Jarvis Taxpayers Association.  But Martinez also admitted that she and her colleagues have "been approving city budgets without knowing that the water fund transfers were taking place."
"City officials justified the transfer, which in fiscal year 2011-12 was $8.6 million, saying the money is going toward public safety, general capital assets and right of way maintenance. The officials argued that the largest portion, $6.8 million, was going to public safety because police officers and firefighters protect the city's water infrastructure," according to the Voice of OC.
I have a few problems with this mess.  First off – this has been common knowledge in Santa Ana for years – former City Manager Dave Ream started this practice – with full support from the City Council.  For Martinez to admit that she had no clue just underscores the fact that she generally has no clue.  Second, why didn't Martinez try to resolve this with the Council?  Why resort to obvious grandstanding?  And why not mention this during her failed Assembly campaign?  And third, why did she do this without first coming up with some solutions?  If the city loses this funding we are going to be right back in a budget deficit again – one that Martinez has contributed to throughout her career on the City Council.
In related news, Martinez is now claiming on her Facebook page that she is employed by the California State Senate.