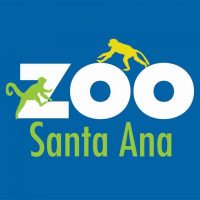 Community members are invited to join the Santa Ana Zoo as we plant new trees throughout the zoo!
On Saturday, November 09, 2019 from 9:00am – 1:00pm over 20 new trees will be planted in multiple areas of the zoo. Trees were funded through the California ReLEAF Social Equity Grant Program to provide trees as part of creating and sustaining healthy communities in California. Trees being planted at the Zoo replace those damaged by insects, wind and removed and create new planted areas as part of the "urban forest" environment at the zoo. Especially in urban areas, trees sequester carbon and other pollutants from the air, act as wind and sound barriers, slow runoff from developed areas and create a more aesthetically pleasing environment. Over 100 new trees are being planted at the zoo as part of this project.
Event participants will be treated to an educational, introductory presentation on the value and types of trees being planted. Then, the fun begins as volunteers get their hands dirty putting trees in the ground! Trees being planted will range in size from 15 gallon pots to large boxed trees and will be placed in a number of locations throughout the zoo. At the end of the day, volunteers will have a special encounter with one of our animal friends as a "thank you" for their participation.
Volunteers of all ages are welcome and will be provided with a City volunteer waiver. Children must be accompanied by an adult at all times. Closed-toe shoes are required, work gloves are recommended, all other supplies will be provided.
To sign-up for this Community Tree Planting Day, please visit https://forms.gle/RLp1mhGfoUMeQmwFA or contact the Santa Ana Zoo at 714-647-6575.