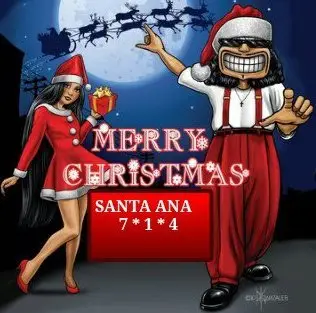 Check out the Bordeaux Community Center Community Christmas Toy Drive & Giveaway today, Saturday, Dec 24, from 11 am to 1 pm, at Original Mike's @ 100 S. Main St., in Downtown Santa Ana, in the outdoor patio.
The first 500 kids in line will get a chance to sit on Santa's lap and receive one free present from Bordeaux Community Center! Hope to see you!
Your support is more than appreciated and thank you for helping us shine light on those that are need of a helping hand this holiday season!
Derek J. Bordeaux