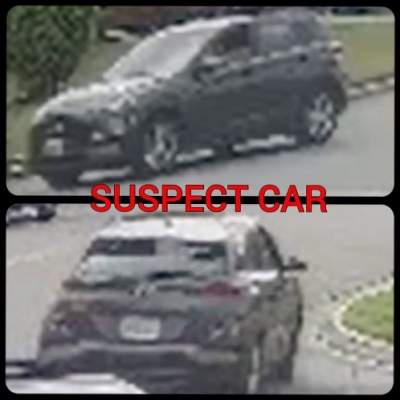 The Garden Grove Police Department has received numerous reports of 'distraction' burglaries near the residential tracks along Chapman Ave. between Euclid St and 9th St.
The same two thieves are described as male Hispanic, 5-06', medium build, 30 – 40 years old; and a female Hispanic, 5-05', thin build, dark hair, 30 years old. The third suspect is a male driver (unknown description).The suspect car is described as dark, 4-door hatchback or small crossover.
All of the incidents involve the first suspect knocking on the victim's door and asking about trees in their backyard. As the victim takes the suspect to the backyard, the second suspect enters through the unlocked front door to steal valuables inside the home.
Please be aware of anyone at your door, especially if you do not have an appointment or are unsure of the person. DO NOT allow them into your home and immediately the Garden Grove Police Department at 714-741-5704 or 9-1-1.The thieves seem to be targeting elderly residents. Let your neighbors know about this crime trend, especially those who may not have social media.