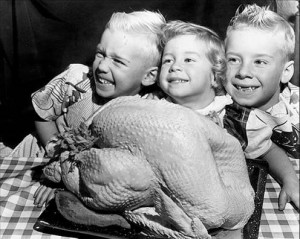 ORANGE COUNTY DISTRICT ATTORNEY PRESS RELEASE
FOR IMMEDIATE RELEASE: Date: November 15, 2011
Contact: Susan Kang Schroeder, Office: 714-347-8408, Cell: 714-292-2718  
Chief of Staff Farrah Emami, Spokesperson, Office: 714-347-8405, Cell: 714-323-4486
AT-RISK YOUTH EARN 450 TURKEY DINNERS IN THANKSGIVING GANG PREVENTION INCENTIVE
ORANGE COUNTY – Turkey dinners will be awarded to approximately 450 at-risk students who succeeded in a Gang Reduction Intervention Partnership (GRIP) challenge to improve their attendance, behavior, and grades in time for Thanksgiving. The turkey dinners were donated through Albertsons' Giving Thanks Program and Saddleback Church as part of the ongoing GRIP gang prevention effort to keep kids in school and out of gangs.
The dinners will be delivered to the participating GRIP schools for the successful students and their families to pick up tomorrow, Wednesday, Nov. 16, 2011, starting at 5:00 p.m. Media interested in attending may contact Orange County District Attorney Chief of Staff Susan Kang Schroeder at (714) 347-8408 for school locations.
"I am so grateful to Saddleback Church, Albertsons, and the generous Orange County citizens who are investing in these kids and their families," said District Attorney Tony Rackauckas. "Last year when we handed out the turkey dinners, there were smiles and joyful faces everywhere. It meant so much to these kids that they were able to provide their families with a Thanksgiving meal and an opportunity for the family to gather together and create new memories. I hope that these kids can associate good behavior resulting in good things in life."
"We're thankful again this year," said Erik Rees, Pastor at Saddleback Church, "for the many selfless volunteers at Saddleback who are reaching out to serve with the District Attorney and Albertsons to spread joy, hope and love to children in need in our community."
"Thanksgiving is a time for families to gather and celebrate the season, and these students have every reason to celebrate," said Stacey Nelson-Kumar, Community and Government Relations Manager for Albertsons Southern California Division. "We're excited for their special achievement and thankful for the generosity of Albertsons customers who are making this donation possible."
At the beginning of the 2011-2012 school year, 500 students at 24 GRIP elementary and middle schools were offered the opportunity to earn a Thanksgiving turkey dinner for their families by succeeding in a gang prevention challenge. The terms of the challenge were determined by each school and included no gang activity or clothing, no disciplinary action, perfect attendance, and improved grades. All of the 500 students are in grades 4 through 8 and were individually identified by their respective schools as being the most at-risk. GRIP does not work with documented gang members, who were ineligible to participate.
Approximately 450 students successfully met the challenge and earned turkey dinners, complete with side dishes, to feed a family of eight to 10 people. All of the dinners, valued at over $10,000, were donated by Albertsons, Albertsons' customers, and Saddleback Church. Any extra dinners will be donated to local food pantries.
The turkey dinners will be distributed at the GRIP schools tomorrow by police officers, investigators, and staff from all of the GRIP agencies, including District Attorney Rackauckas, District Attorney Chief of the Bureau Jeff McLaughlin, Chief of Probation Steven J. Sentman, Orange County Sheriff Sandra Hutchens, Buena Park Police Chief Corey Sianez, Garden Grove Police Chief Kevin Raney, Orange Police Chief Robert Gustafson, San Clemente Chief Paul D'Auria, San Juan Capistrano Chief John Meyer, Santa Ana Police Chief Paul Walters, Santa Ana Unified School District Police Chief David Valentin, Stanton Chief Jeff Passalaqua, Lieutenant of the unincorporated areas of north Orange County Robert Wren, and volunteers from Saddleback Church.
GRIP currently operates in eight cities and is run by the Orange County District Attorney's Office, Orange County Probation Department, Orange County Sheriff's Department, Buena Park Police Department, Garden Grove Police Department, Orange Police Department, Santa Ana Police Department, Santa Ana Unified School District Police and has over 300 community partners.
###
www.orangecountyda.com • 401 Civic Center Drive West, Santa Ana, CA 92701