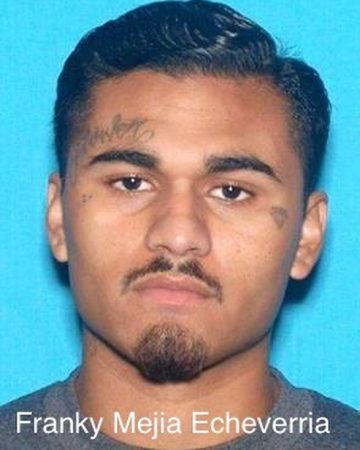 Anaheim homicide detectives have arrested one man and are searching for another in connection with the murder of a 23-year-old Anaheim man who was shot to death near his home in late December.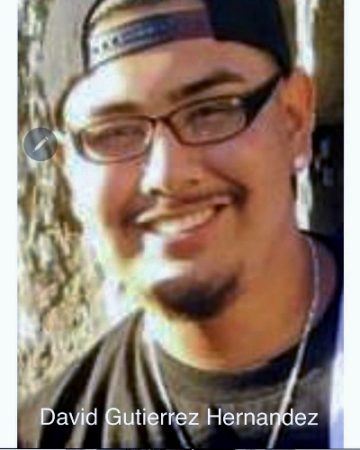 On December 21, 2021, around 4:15 p.m. Anaheim police officers responded to the 2100 block of E. Balsam Avenue after reports of a drive-by shooting. Officers discovered David Gutierrez Hernandez, a father of two, suffering from at least one gunshot wound. Hernandez was transported to a local hospital where he was pronounced dead.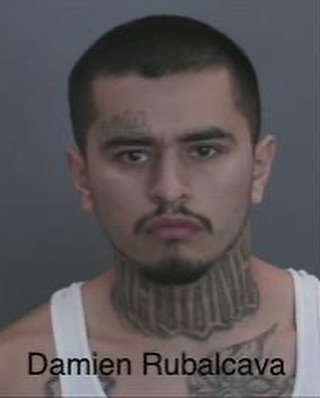 Over the course of the following two months, detectives investigated the case and identified 21-year-old Damien Rubalcava of Costa Mesa and 20-year-old Franky Mejia Echeverria of Anaheim as suspects. Rubalcava and Echeverria are both suspected gang members. Hernandez is not believed to be a gang member.
On March 3, 2022, investigators located and arrested Rubalcava in the 8100 block of 13th Street in Westminster without incident. The Costa Mesa Police Department and Orange County Sheriff's Department SWAT teams assisted with search warrant services at the suspects' residences.
Detectives have not been able to locate Echeverria and are seeking the public's assistance. Anyone with information about his whereabouts is asked to call detectives directly at 714-321-3669 or OC Crime Stoppers at 855-TIP-OCCS / occrimestoppers.org.
Echeverria should be considered armed and dangerous; a $1 million homicide warrant has been issued for his arrest.
Rubalcava was booked into the Anaheim Detention Facility for vandalism, assault with a deadly weapon, shooting at another person from a motor vehicle, street terrorism and gang enhancements. Rubalcava has since been transferred to Orange County Jail where he is being held in lieu of $1 million bail.