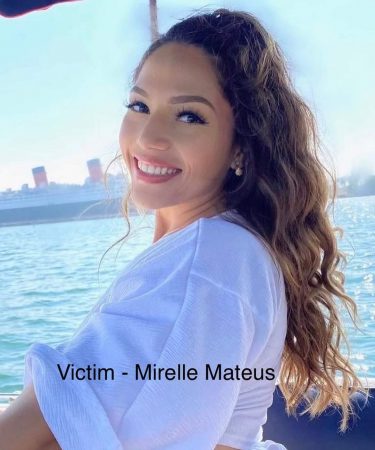 HOMICIDE ARREST – Homicide detectives have arrested 36- year-old Anaheim resident Aaron Romo for a murder that occurred on March 17, 2023.
On Friday, March 17, 2023, at about 2:24 p.m., Anaheim Police Dispatch received reports of suspicious circumstances at an apartment in the 1900 block of S. Union St. Upon officers' arrival, they entered the apartment and located the victim, 24-year-old Mirelle Mateus of La Palma, deceased inside.
Homicide detectives responded to the scene and determined that Mateus was murdered and identified Romo as the suspect. Later that day, Romo was arrested in Riverside County and was ultimately booked at the Anaheim PD Detention Facility for murder. Romo is currently being held without bail and is scheduled to be arraigned on March 21, 2023.
Detectives confirmed Romo and Mateus were previously in a romantic relationship. Detectives believe Romo has assaulted other women in the past and are asking for anyone with previous contact with Romo to come forward.
Because the investigation is ongoing, detectives have declined to elaborate on evidence or to discuss possible motives.
Anyone with information related to the homicide or Romo is urged to contact the Anaheim PD at 714-321-3669 or the Orange County Crime Stoppers at 855-TIP-OCCS or www.occrimestoppers.org.