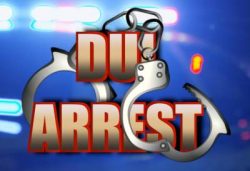 An SAUSD school police officer was hospitalized early Tuesday, Sept. 11, after his squad car was rear-ended by a driver who may have been under the influence, according to the O.C. Register.
The incident happened at about 12:40 a.m., according to the SAPD, at the 200 block of West First St.
Responding SAPD police officers conducted a field-sobriety test on the suspected impaired driver near the crash site. The male suspect was handcuffed and taken into custody.
The front end of the suspect's Toyota sedan was heavily damaged as was the rear of the school police vehicle, which ended up at the intersection of First and Sycamore Streets, near Original Mike's.
The school police officer was in pain after the crash but had no major injuries, according to the SAPD.