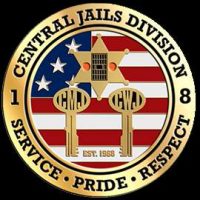 SANTA ANA, Ca. (July 16, 2020) –At approximately 8:40 a.m. today, an inmate housed at the Intake Release Center in Santa Ana was pronounced deceased at a local hospital. The inmate, a 50 year old man, was found unresponsive in his cell the morning of Monday July 13, 2020. Deputies immediately rendered medical aid and called paramedics. The inmate was transported to the hospital and was pronounced deceased today.
The inmate was booked into custody by the Irvine Police Department on June 16, 2017 for kidnapping and assault with a deadly weapon.
Preliminary, there are no suspicious circumstances. At the time of his death, the decedent was housed in a single-man cell in a medical area, and was not exhibiting symptoms of COVID-19.
Per protocol, the Orange County District Attorney's Office will investigate the in-custody death. The Orange County Sheriff's Department will conduct an in-custody death review. No additional information will be released at this time.