California Highway Patrol
THIS MESSAGE IS IN EFFECT FOR THE FOLLOWING COUNTIES:
LOS ANGELES, VENTURA, SAN DIEGO, ORANGE, RIVERSIDE, SAN BERNARDINO AND IMPERIAL.
ON APRIL 4, 2016, AT 1315 HOURS, AYDEN AVALOS WAS ABDUCTED BY HIS FATHER FROM LOS ANGELES, CA.
AYDEN AVALOS IS AN 18 MO OLD HISPANIC MALE WITH BLACK HAIR AND BROWN EYES, WEARING UNKNOWN CLOTHING.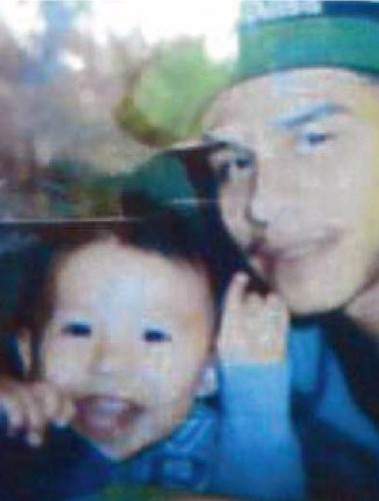 THE SUSPECT IS LUIS AVALOS, A 21-YEAR-OLD HISPANIC MALE, STANDING 5 FEET 6 INCHES TALL, WEIGHING 140 POUNDS, AND BALD WITH BROWN EYES, WEARING UNKNOWN CLOTHING. THE SUSPECT HAS TATTOOS AROUND HIS NECK, AND LEFT CHEEK.
THE SUSPECT SHOULD BE CONSIDERED VIOLENT AND DANGEROUS.
THE SUSPECT WAS LAST SEEN DRIVING A 2006 SILVER 4-DOOR CHEVROLET IMPALA, WITH A CA LICENSE PLATE OF 7LPF713.
Instructions:
IF SEEN CONTACT THE LOS ANGELES POLICE DEPARTMENT AT (877) 527-3247.