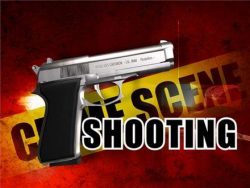 A juvenile male was shot on Friday night in Santa Ana, just before midnight at the 1400 block of South Spruce St., according to the O.C. Register.
The victim was walking with several others when a vehicle pulled up alongside them and an unknown suspect fired one shot from a gun. The police do not yet know who the suspect was targeting.
The victim was hit in his leg, sustaining non-life threatening injuries. He ended up at a local hospital.
The SAPD has not figured out if the shooting was gang-related. No one has been arrested and there is no description of the suspects.
The shooting happened in a neighborhood that lies just northwest of Mater Dei High School, in Santa Ana's Ward 2, which is represented by Council Member Michele Martinez.