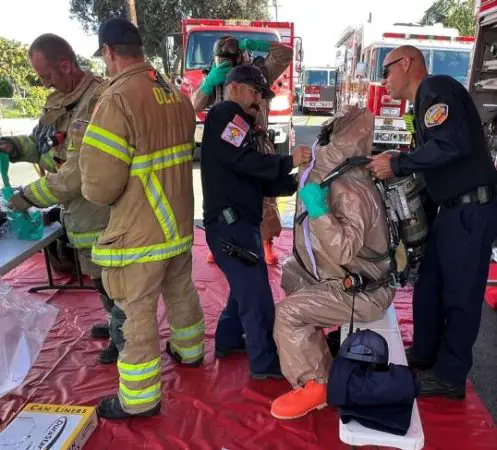 OCFA firefighters responded to the corner of Augusta Drive and Dale Street in unincorporated Garden Grove today for a traffic collision that resulted in pool cleaning chemicals spilling on the driveway and street.
The OCFA Hazardous Materials Response Team neutralized and mitigated the chemicals, and firefighter paramedics assessed two patients.
One patient was transported to the hospital with minor complaints, and one patient declined transport.
The scene was released to the CHP.