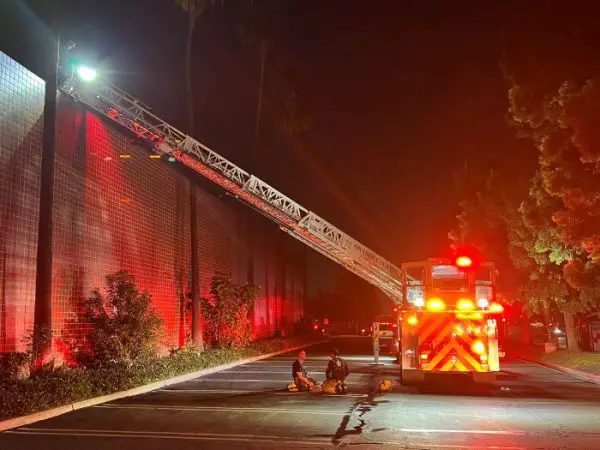 OCFA fire crews knocked down a fire at the old O.C. Register building at 625 N. Grand Ave. in Santa Ana. The building has been vacant for a while, since the O.C. Register moved their offices to Anaheim. Their production is now done in Riverside, where they previously acquired another newspaper company.
Which Santa Ana City Council candidates will you vote for this November?
Smoke was reported coming from the roof of the building by a 911 caller after 6:30 p.m. No injuries. Investigators on scene.
The OCFA fire crews were assisted by Orange City firefighters and the SAPD.