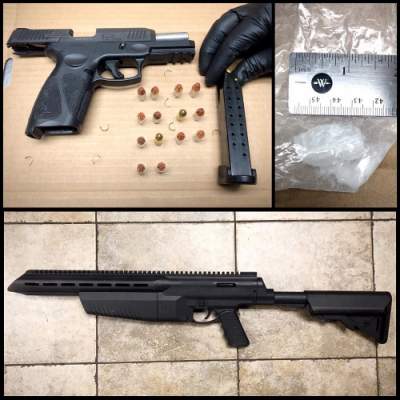 The Garden Grove Police Department SRT and Resorts Units worked a joint outreach and enforcement in the area of Harbor Blvd/Chapman Ave to address the recent increase in criminal activity, on Jan. 20.
The assigned Garden Grove police officers noticed a subject who they had contacted a few days earlier and advised of the trespassing laws.
During the search and inventory of the suspect's property, the police officers located a crossbow, loaded firearm with a high capacity magazine and methamphetamine.
It was later learned, Anthony Chargualaf is a convicted felon with a prior firearms arrest.
The subject was ultimately arrested. He was later booked into Orange County Jail.
We were also able to refer two individuals to our outreach partners, for assistance.