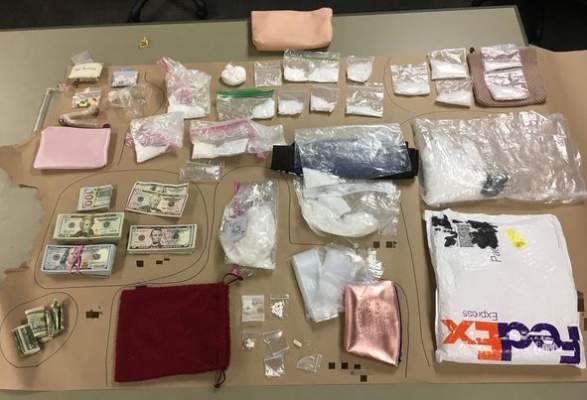 Last week, investigators from the Costa Mesa Police Gang Unit partnered with deputy probation officers from the OC Probation Department to contact individuals on supervised release, including probation or post release community supervision, to confirm they were complying with the court-ordered terms of their release.
The police officers contacted a woman at her residence who was on probation for a prior methamphetamine sales conviction. The other individual at the home was on parole for a prior burglary conviction.
During the search of the residence, pursuant to the terms of their respective supervised release, investigators found approximately 2.8 pounds of methamphetamine, over $17,000, and other evidence of illegal methamphetamine sales.
Both individuals were arrested on suspicion of possession for sale of methamphetamine and illegal sales of methamphetamine, with no bail holds.