A 16-year-old driver in a BMW ran into and injured a 19-year-old Costa Mesa man, Missael Espinoza, who was running across the southbound lanes of the 55 Freeway, near 19th Street, just after 10 pm. on Friday, according to the O.C. Register.
The driver, who has not been identified, also resides in Costa Mesa.  He was driving a four-door 1998 BMW 328i, when the accident occurred.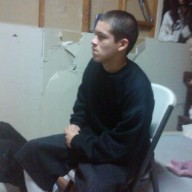 Espinoza ended up at the Orange County Global Medical Center in Santa Ana, where he was treated for a skull fracture and brain trauma. However he died from his injuries around 5:40 a.m. on Saturday morning.
The teen driver did not show any signs of driving under the influence of drugs or alcohol, and the police released him at the scene.
Espinoza is survived by his mother and father according to the OC Coroner.
Espinoza was apparently quoted in a Daily Pilot article published in 2007, when he was an 11-year-old soccer player. He was a student at the time at Adams Elementary School, in their soccer league, and was asked by a reporter, "What sports team would you most like to manage?" He responded, "I would do the Galaxy, because I like to play soccer and it's fun being a coach."