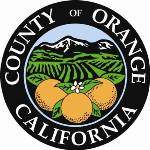 Environmental Remediation Project Update: February 9, 2018
Santa Ana, Calif. (February 9, 2018) – Below please find updates on the environmental remediation project that required the County of Orange to temporarily close a portion of the Santa Ana River Trail from Memory Lane/Garden Grove Boulevard in Orange to Taft Avenue/Ball Road in Anaheim beginning January 22.
Project Status Updates:
Debris Removed (Jan. 22 – Feb. 5): Approximately 115.94 tons
Needles Removed (Jan. 22 – Feb. 5): Approximately 4,065 needles
Arrests Made (Jan. 22 – Feb. 9): 79 arrests
Individuals Referred/Transported by the County to Shelter (Jan. 22 – Feb. 5): 27 individuals (14 to the Courtyard Transitional Center, 2 to Bridges at Kraemer Place, 1 to the Orange County Armory Emergency Shelter Program, 10 to non-County shelters)
Total Individuals Connected to More Permanent Housing Solutions through City Net (July 1, 2017 – Feb. 9, 2018): 218 individuals
Per the number of tents, we estimate approximately 30 percent of the tents had been removed or relocated as of Wednesday.
The County of Orange is complying with the court order issued February 6, and project operations still permissible according to the court order are continuing. Additional information on the project will be shared as it becomes available.
For more information about the County of Orange, visit www.ocgov.com.