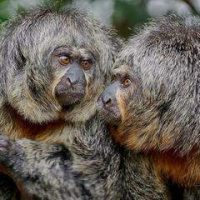 City of Santa Ana, Downtown Orange County
Community: It's All Happening at the Santa Ana Zoo This Summer
SANTA ANA, CA – Visit the Santa Ana Zoo at Prentice Park this summer for some "wild" times with family and friends! The Zoo is an urban oasis, providing a cool and relaxing getaway right in the heart of Orange County. Many events and activities are planned for this summer with some exciting developments in the works.
• SUNSET AT THE ZOO EVENING CONCERTS: Sunday June 11, Sunday June 25, Sunday July 9, and Sunday July 23, 2017; 5:30 pm – 7:30 pm
Friends of Santa Ana Zoo hosts this after-hour's concert series, featuring live music, art by local artisans, zoo animals, Train & Carousel rides, and offers an exclusive craft beer tasting experience for adults 21 and over to help raise funds to help the Zoo. Guests are welcome to bring a picnic dinner, blanket, family & friends, enjoy the concerts, and wander around the Zoo after it is closed to the public. Admission is $16.95 per person ages 3 & up, and just $8.95 for FOSAZ Members. Children under 3 are free.
• ZOO CAMP: Summer Weekdays
Zoo Camp is an exciting week-long science day camp for children ages 5 to 10 taught at the Santa Ana Zoo. Campers experience the different jobs associated with working at a zoo, including what a veterinarian, zookeeper, and zoo architect does. Through hands-on activities and live animal encounters, campers learn about the animal world. Zoo Camp is a partnership with Discovery Cube OC and information about registration can be found at http://oc.discoverycube.org/education/for-parents/summer-camps/
• ZOOFARI: Saturday, August 26, 2017, 5:30 pm – 11:30 pm
Come celebrate the 25th Annual Zoofari fundraising black-tie gala. The Zoo transforms into a glamorous open air ballroom which includes valet parking service, a hosted bar featuring a themed-signature drink, a fully catered sit-down dinner, animal encounters, decorations, and live and silent auctions. Zoofari guests can expect to enjoy an evening under the stars with great food, drinks, live music, dancing, and a special photo opportunity all raising funds to help the Zoo. Reservations are required.
Look for many exciting things to happen in the future at the Santa Ana Zoo. The Zoo is working on its new Zoo Master Plan with $200,000 in funds approved by the Santa Ana City Council. The Zoo Master Plan helps guide the Zoo to better serve the needs of the Zoo's animals and our community. Plans are also being developed to upgrade the Zoo's entrance exhibit, Amazon's Edge. The City Council has approved $2 million to convert the waterfall exhibit into a state of the art habitat for Giant River Otters and Howler Monkeys. In December, look for the grand opening of the Fifty Monkey Ferris Wheel.
The Santa Ana Zoo is home to more than 260 animals, including 60 of the most interesting and engaging monkeys and several endangered species, like the golden lion tamarins. The Zoo is open daily from 10:00am to 4 :00pm. The Santa Ana Zoo at Prentice Park is located at 1801 East Chestnut Avenue, Santa Ana, CA 92701 with free admission to Santa Ana residents on the third Sunday of every month.
On Resident Free Day, the third Sunday of each month, residents of Santa Ana may visit our Zoo for free. Proof of residency (driver's license, utility bill) will be required upon arrival. Not valid to schools or business addresses.