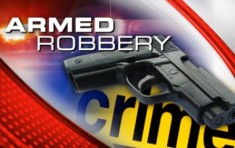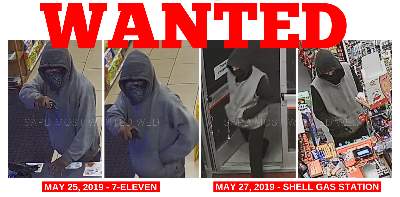 On 5/25/19 and 5/27/19, the pictured suspect entered the listed locations below with a small black revolver, according to the SAPD. The suspect demanded money and cigarettes in both incidents. The victims were in fear for their lives and complied. The suspect fled on foot toward the riverbed after both robberies.
Location:
Here's what to do if you are involved in a car accident. If you or someone you know has been in an accident contact Sasooness Law Group, APC
Office: 818-922-7700 Cell: 714-912-2520 (text or call) Email: mroyer@saslg.com www.saslawgroup.com
05/25/19 – 7-Eleven: 2016 W. 17th Street, Santa Ana
05/27/19 – Shell Gas Station: 2641 N. Bristol Street, Santa Ana
Suspect Description:
7-Eleven: Male, 5′-7″ to 5′-11″, 150-180 lbs., wearing a light gray hooded sweatshirt, blue bandana covering his face, black pants – Armed with a revolver
Shell Gas Station: Male, 5′-7″ to 5′-11″, 150-180 lbs., wearing a black hooded sweatshirt, black pants, black sneakers and a gray sweater cut into a tank top – Armed with a revolver
Anyone with information on wanted suspects' identity or whereabouts is asked to contact Detective D. Greaver at DGreaver@santa-ana.org or (714) 245-8362.