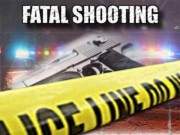 On Monday, September 16, 2019, at 12:57 AM, Santa Ana Police Department (SAPD) Officers responded to reports of a traffic collision in the area of 17th Street and Bristol Street. At 12:59 AM, an additional caller reported shots fired near Bristol Street and Washington Avenue.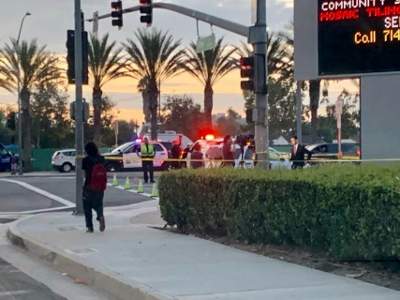 Responding officers located the scene of a traffic collision at the 1500 block of North Bristol Street. Officers found a compact sedan disabled atop the shrubs separating the sidewalk and the parking lot of Santa Ana College. Officers also located an adult male down in the parking lot of the college suffering gunshot wounds to his body.
Orange County Fire Authority paramedics responded and attempted life-saving measures but were unsuccessful. Paramedics declared the man deceased at 1:10 AM.
SAPD Homicide Section Detectives responded to investigate. The Orange County Coroner's Office also responded. The Coroner's Office listed the decedent as a John Doe pending positive identification and notification of next of kin.
During the preliminary field investigation, officers detained three persons of interest in the city of Carson. Detectives also detained two possible suspects in the city of Long Beach. The investigation is ongoing.
SAPD officials are working with the administration from Santa Ana College to mitigate the impact to traffic on Bristol Street and campus operations. Bristol Street, between 17th Street and Washington Avenue, and the northwest parking lots of Santa Ana College remain closed while detectives and crime scene personnel process the crime scene.
This case is eligible for the Santa Ana Police Department Homicide Reward Program. Detectives encourage anyone with information about this shooting to contact the SAPD Homicide Section at (714) 245-8390 or Orange County Crime Stoppers https://occrimestoppers.org/