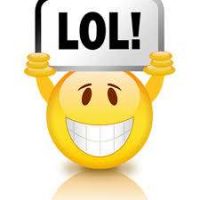 News in Santa Ana can get so ridiculous at times that it is unbelievable. For example the SAPD arrested seven people and seized about 40 pounds of marijuana on Tuesday night, Nov. 7, from an unlicensed medical marijuana dispensary actually named the LOL dispensary. Those arrested are no longer in an LOL mood!
Navid Nourifard, 32, of Encino, the owner of LOL, was arrested along with Kaile Near, 23, of Lake Forest; Amanda Elizabeth Willis, 22, of Irvine; Jessica Caitlynn Rivera, 25, of La Puente; Dayton Lee, 30, of Walnut; Kai Forrest Olson, 22, of Costa Mesa; and Dylan Robert Peck, 31, of Huntington Beach, according to the O.C. Register.
These folks were arrested because they made the terrible decision to re-enter the shuttered marijuana dispensary after it was closed earlier in the day by the SAPD.
The LOL dispensary, which is located at 2530 and 2550 N. Grand Ave., in Santa Ana, was visited earlier on Tuesday by SAPD vice and narcotics officers who were joined by code-enforcement personnel as they executed inspection and abatement warrants after it was determined the facility was operating without a city permit, according to the SAPD.
The warrants actually authorized the installation of metal security doors, and steel bars on windows, to prevent anyone from re-entering the dispensary.
Sure enough around 9:20 p.m. on Tuesday night, the SAPD got a call that LOL had been re-opened. And when the responding SAPD police officers showed up they found found several customers waiting to enter the dispensary.
What appears to have happened was that LOL workers removed the steel bars from the windows so they could get back inside the dispensary. As the SAPD police officers showed up the suspects tried to get away from the rear of the dispensary, even jumping over a fence. But they got caught.
The seized 40 pounds of marijuana, had a street value of $60,000 to $100,000 which would depend on the quality of the product.
The suspects were booked at the SAPD police headquarters and they received misdemeanor citations for suspicion of trespassing and vandalism. Nourifard also received an additional misdemeanor citation for suspected possession of marijuana for sale.
All of the suspects were released from custody. Presumably they have learned their lesson?
There are currently seventeen licensed medical marijuana dispensaries are operating in Santa Ana. Measure BB, which the voters passed in Nov. of 2014, allows for up to 20 medical-marijuana dispensaries to be opened, regulated and taxed.