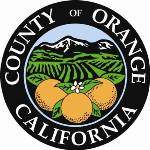 Actions Taken Today to Help the Homeless
Today, the Orange County Board of Supervisors took several actions to help the homeless:
Approve Grant Award – Health Care Agency – No Place Like Home Technical Assistance Grant – $150,000
Approve Grant Award- Health Care Agency – Housing Opportunities for Persons with AIDS (HOPWA) Program Agreement – $919,322
Agreement for Housing Navigator Services – Total of $1,587,192
Approve Amendment to the Master Agreement for Recuperative Care Services, increasing the amount by $738,430 for a total amount of $4,886,500 for the period July 1, 2017, through December 31, 2020
The total amount approved at today's meeting for services dedicated to helping homeless individuals is $3,394,944. Additionally, Chairman Do directed the Orange County Community Resources to return to the Board of Supervisors for additional housing navigators for all homeless individuals.
This comes on the heels of last Board meeting where Chairman Andrew Do and Vice Chairman Shawn Nelson directed the Orange County Health Care Agency to use $15 million of available unspent Mental Health Services Act (MHSA) funds for mental health housing projects. This funding is aimed at increasing the number of mental health housing units available in Orange County to house chronically homeless individuals with severe mental illnesses.