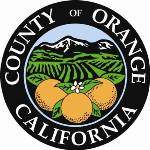 Today, The Orange County Board of Supervisors unanimously approved Chairwoman Michelle Steel's resolution declaring houses of worship of all faiths as essential in Orange County. A large number of Orange County residents rely on their houses of worship for spiritual guidance in their lives and communion with those that share their faith. Yet while many businesses have been deemed essential by the state, faith communities have not. This resolution confirms that the Orange County Board of Supervisors stands with Orange County residents of all faiths in support of their First Amendment rights, and that these rights are non-negotiable.
"I believe this resolution is very important," added Chairwoman Steel. "We begin each of our meetings with an invocation because we understand the importance of joining together in prayer. Orange County residents have gone without communal prayer for Easter, Passover and Ramadan, and our residents of all different faiths have missed their regular communal prayers for more than two months. This resolution is a statement that Orange County supports the right of our residents to practice their faith, and that we believe that right is essential."
---
First elected to the Orange County Board of Supervisors in 2014, Michelle Steel represents the residents of the Second District, which includes, Costa Mesa, Cypress, Huntington Beach, La Palma, Los Alamitos, Newport Beach, Seal Beach, Stanton, the unincorporated area of Rossmoor, and portions of Buena Park and Fountain Valley. Steel, a successful businesswoman and renowned taxpayer advocate, previously served as Vice Chair of the State Board of Equalization where she represented more than eight million people in Southern California, including all of Orange County, as one of the state's 12 constitutional officers.