How about a four course dinner, wine tasting and dancing the night away to the sounds of Phil Shane? Sound good? Well it should sound even better knowing that all proceeds will help send kids to camp. Contact us at 714-647-6591 if you would like to attend.
Shane, a Mississippi native, has traveled thoughout the United States and now calls Vegas his home. His high energy, non-stop performance has been dazzling audiences on the Strip as well as Southern California where he is dubbed "The Lounge King" and "Lounge God."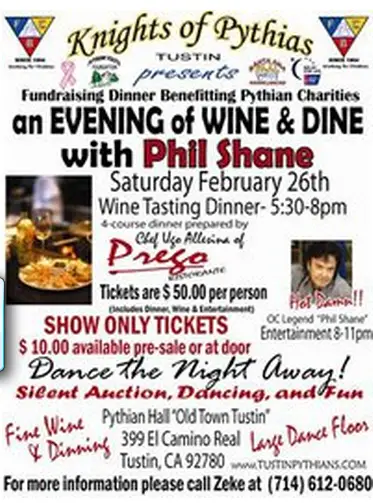 With a repertoire of over 2,000 songs and styles ranging from Sinatra to Bon Jovi and John Cash to Kid Rock there is hardly a request he doesn't welcome. Entertaining is his life and his enthusiasm is contagious which brings audiences coming back for more. This one-man showman brings as much sound and energy to rival any band. His voice throws you from a personal visit with Elvis to a Hot August Night with Neil. He has the magnetism to improvise on the entertainer of your choice, with a hook that will have you forgoing the original and hearing your tune in Phil style from that moment on.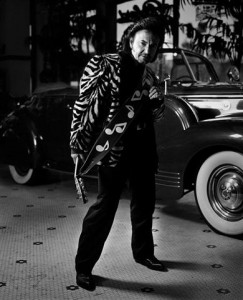 To order tickets please call the Santa Ana Police Athletic & Activity League (SAPAAL) or contact Irma De Santiago by cell at 949-295-2510 or by email at irma4farmers@yahoo.com.  Click here to RSVP via Facebook.
When: Saturday, February 26 · 5:30pm – 11:00pm
Where: Location Pythian Hall, 399 El Camino Real, Old Town Tustin
Sponsored by: Santa Ana Police Athletic & Activity League