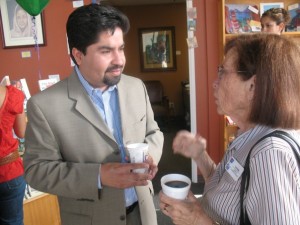 Assemblyman Jose Solorio is working to bring more funding to local schools
Assemblyman Jose Solorio, who represents the 69th Assembly District, has been appointed to an important Committee on Education.  Click here to read the committee's hearing schedule.
What the appointment means is that Solorio will be in a good position to bring back more funding to local schools in his district!   Solorio's district includes the Cities of Santa Ana and Anaheim, so he will be helping the Santa Ana Unified School District, the Anaheim City School District and the Anaheim Union High School District.
Here is Solorio's press release in its entirety: Continue reading→