Phil Shane will be performing at Original Mike's every Tuesday night, starting Feb. 22.   And Original Mike's is also cooking up an awesome rib dinner special too!
Shane, a Mississippi native, has traveled thoughout the United States and now calls Vegas his home. His high energy, non-stop performance has been dazzling audiences on the Strip as well as Southern California where he is dubbed "The Lounge King" and "Lounge God."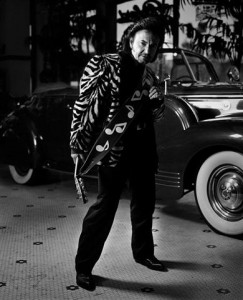 With a repertoire of over 2,000 songs and styles ranging from Sinatra to Bon Jovi and John Cash to Kid Rock there is hardly a request he doesn't welcome. Entertaining is his life and his enthusiasm is contagious which brings audiences coming back for more. This one-man showman brings as much sound and energy to rival any band. His voice throws you from a personal visit with Elvis to a Hot August Night with Neil. He has the magnetism to improvise on the entertainer of your choice, with a hook that will have you forgoing the original and hearing your tune in Phil style from that moment on.
Original Mike's is located at 100 S. Main St., in Santa Ana.  Click here to check out their Facebook page.