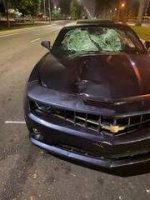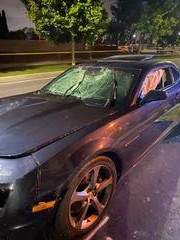 On Sunday, July 5, 2020 at 10:07 PM, the Santa Ana Police Department received several calls of a male down in the roadway at the intersection of S. Bristol St. and W. Myrtle St. Officers responded to the area and found an adult male down in the roadway suffering major injuries. Orange County Fire Authority personnel responded and began to treat the male before pronouncing him deceased at the scene.
The preliminary investigation has revealed the male pedestrian was crossing S. Bristol St at W. Myrtle St. when he was struck by a vehicle that was traveling south. The driver of the vehicle was contacted at the scene. A witness stated the vehicle that remained at the scene was involved in a street race with a second vehicle, prior to striking the pedestrian. At this time, it is unknown if a street race occurred but speed did play a factor in the collision.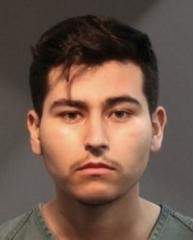 The driver, identified as Bryan Lemus, was arrested at the scene for felony vehicular manslaughter. He was booked at the Santa Ana Jail.
The Santa Ana Police Department's Collision Investigations Unit (CIU) is handling the investigation. Anyone possibly having information about this collision is asked to contact Cpl. W. Hadley at ‪(714) 245-8216‬ or the Santa Ana Police Department's Traffic Division at ‪(714) 245-8200‬.